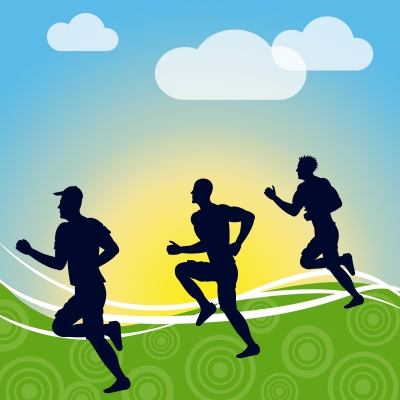 Bike-A-Thons, marathons, 5k races, 3 day walks….we are all pretty familiar with these types of events that charities use to raise money and awareness for their cause. Well now there is a way to make all of your training miles in between these events count for something too.
Charity Miles is a new app for iPhone and Android users that tracks your miles and allows you to choose from a list of charities that will benefit from your workout. A sponsor then donates money based on your miles to the charity you chose. All you have to do is bike, walk or run anytime, anywhere.
Founded in 2012, Charity Miles strives to utilize large corporations by connecting them to consumers in a whole new way. When you select a charity and start your workout the app will tell you who will be making the donation on your behalf. When you are finished the app asks you to share a post on Facebook and/or Twitter announcing your completed miles for charity. This post also includes a link to your sponsor with ads sharing information about the corporation.
Sponsors for the app include corporations like Humana, Johnson & Johnson, Timex Sports and Kenneth Cole. A full list of charities can be found in the app and includes Stand Up To Cancer, Feeding America, World Wildlife Fund, Michael J. Fox Foundation, St. Jude's Research Hospital, Autism Speaks and so many more. For bikers $.10 per mile is donated, for running or walking up to $.25 per mile is donated. It may not seem like a lot, but for those seasoned competitors out there prepping for races throughout the year it sure does add up.
The app will even work for indoor activity such as running or walking on a treadmill (sorry spinners, it will not work for stationary biking). All you need to do is select "indoor workout" when you choose your activity and it will use motion rather than GPS to track your miles.
Even though a charity may be listed on this app for receiving donations it is still highly recommended that you take a few minutes to do a little research first. You always want to make sure a charity receiving money, even if only on your behalf, is using it for programs that benefit people in need. GuideStar and CharityWatch are good places you can visit to view a charity's financials and reputation. You should also visit the charity's website to read about their programs and mission statement so you can find a charity that you feel you can connect with. These miles already matter to you, who else can you make them matter for?