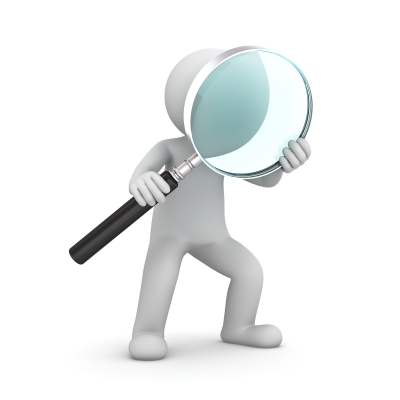 In theory, nonprofit organizations exist to make the world a better place. They raise awareness and funds for needs across the world all in the good name of philanthropy. Then there are those that use the good name of philanthropy as a platform for scamming. So how do you go about determining if the cause to which you're donating your hard earned money is actually getting your money? Fortunately there are an abundance of resources out there to give you all the information you need to verify the legitimacy and financial practices of a charity, you just need to know where to look.

Online Resources:
• An organization's website is the easiest way to better understand its background and programs, and learn a little bit about its board and staff. Many organizations even have financial summaries and tax filing information available on their website but if they don't you can always contact them and request it.
• Another good source is to check the IRS website. The IRS has a searchable database where you can confirm if the charity has been granted an exempt status, and you can also check to see if their exemption has ever been revoked or suspended for any reason.
• Checking a state agency website where the charity was incorporated will usually tell you if the organization is in good standing and if the charity has any alternate names used during solicitation. Checking your state's website is also important as your state may impose requirements for a charity to register for a solicitation license before it can legally contact potential donors within the state. If your state has such requirements it is highly likely they will also have a searchable database for you to verify the charities solicitation license is active.
• There are also a number of consumer advocate organizations that do the investigative work and have websites that offer background and financial information on nonprofits as well as ratings to help expose scams and fraudulent organizations. These investigative organizations include GuideStar (www.guidestar.com), BBB Wise Giving Alliance (www.bbb.org/us/charity), Charity Watch (www.charitywatch.org), and Charity Navigator (www.charitynavigator.org).

Financial Filings:
Each year a nonprofit organization must file a Form 990 with the IRS showing such financial information as an itemization of its expenditures, the names and compensation of its officers, highest paid employees and contractors, as well as its intended use for the contributions received each year and an allocation of how much of those contributions were actually used for its programs. This Form 990 is public information and most organizations have it available on their website. Many of the consumer advocate websites also have these 990s posted for your viewing pleasure. If you aren't able to locate your charity's 990 online go ahead and ask them for it. Charities are required to be completely transparent and must make this information available to you.

Telephone and E-mail Solicitations:
Scammers tend to run solicitation operations to try to get you to donate to an unknown organization. Legitimate charities will be happy to receive your contribution at any time so take a few moments to do a little research. Ask to get printed materials from the charity first. Most scammers won't go through the trouble to have any such materials. Here are some other things you may want to keep in mind:
• Be leery of providing your credit card or bank account information over the phone unless you initiated the call to the organization.
• If you didn't opt to receive e-mails from an organization take the time to validate its authenticity before you respond. Phishing e-mails can often appear to be from a charity you know or recognize.
• If you choose to donate online go directly to the charity's website and look for a secured page where you can safely enter your information.
• Sometimes a scam artist will use a name that sounds familiar and mimics a well-known organization so be sure to ask for the charity's exact legal name.
• Inquire whether the telephone call is being made by the charity or a professional solicitor. You can also take steps to verify the validity of a professional solicitor by checking to see if they are registered in your state as well as the charity. Some state official websites even have a copy of the contract between the charity and the professional solicitor that you can view to see how much of your donation goes to the solicitor and how much is passed on to the charity.

There are good charities out there and it's a shame they have to compete with "fake charities" popping up at every corner. Taking just a little bit of time to confirm what is being presented to us can go a long way toward shutting out these unwanted posers and keep high the continued support of those truly trying to make a difference.

(Compiled from Your Guide to Safe Charitable Gift Giving, Joanne Fritz; Is a Nonprofit Organization Legitimate? Cassie Damewood; GuidStar.com; CharityNavigator.org; IRS.gov)