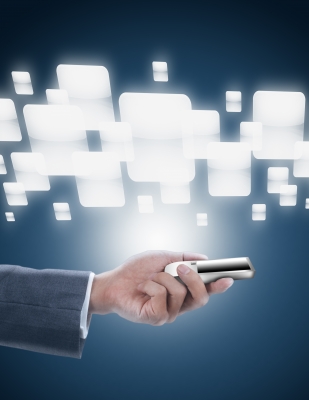 As fundraising continues to be re-invented using more creative ways to reach and engage donors we continue to be amazed at the innovations coming through. A British medical charity in England, Cancer Research UK (CRUK) has partnered up with Clear Channel Outdoor to trial a world first use of something they call "contactless giving".
Four window displays were set up in the shops of CRUK in Brighton, Guildford, Kensington and Marylebone and the windows were fitted with contactless payment technology and interactive screens. They were designed to allow people to make donations simply by touching their smartphone or credit card to the interactive screen. A radio-frequency identification chip allowed communication with the display and donations were accepted in £2 payments. Once the donation was made an interactive screen ran a video showing the donor how the money would be used to help fund the charity's research in cancer treatment.
"This collaboration is a great example of how we can leverage both existing and emerging technology along with consumer behavior to deliver an innovative new way for Cancer Research UK to raise funding.", states Neil Chapman of Clear Channel UK. "This contactless window display is an important step towards offering brands a contactless payment solution away from their point of sale and works brilliantly with the 'tap donation', enabling Cancer Research UK scientists to continue their vital research."
This form of fundraising is a targeted move away from using paid solicitors who stand in front of stores trying to sign donors up with pledge plans. These solicitors, who have been labeled "Chuggers" (or "charity muggers"), have been receiving a growing backlash from the public and many charities have been searching for a less aggressive way of reaching out.
The CRUK display was up from January 30, 2015, through February 13, 2015, available 24 hours a day and meant to center around National Cancer Day, which was February 4th. Supporters were also able to make donations in the store or by texting "Unite" to 70200 to make a £3 donation.
The innovation may be playing a more active role in the near future with its interactive creativity as CRUK has shops in 570 locations across the UK. To find out more about what Cancer Research UK is doing to help fight cancer visit their website at
www.cancerresearchuk.org
.