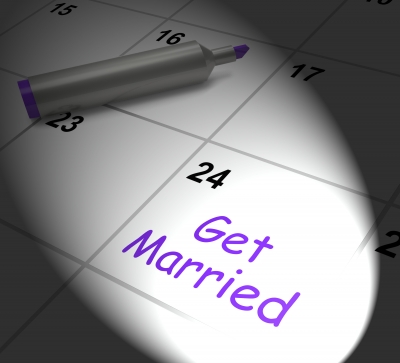 Weddings are a $55 billion a year industry, each costing on average over $31,000. With a new and inspiring trend on the upswing charities are beginning to see a small fraction of the money spent on these and other life celebrations.
Studies show that couples are waiting until later in life to tie the knot. When it comes to setting up a gift registry, there isn't the need for basic housewares and such that young couples just starting out would typically register for. A small but growing number of Americans have begun incorporating charity into their weddings and other milestone occasions. Instead of gift registries filled with items they don't really need or may never use, many couples are opting to choose to support benevolent causes. There is an array of different avenues in which to do this.
There are websites that allow couples to set up a giving registry that will allow people to donate to a charity of the couple's choosing in honor of their celebration. IDoFoundation.org and JustGive.org are two such websites and report the top 5 most selected charities designated by couples as being Doctors Without Borders, American Cancer Society, Heifer International, Habitat for Humanity, and Save the Children.
Some couples choose to rent a nonprofit's space for their wedding reception. A museum or botanical garden or maybe historical site would serve as a beautiful location while bringing some attention to an organization and the work that they do. There is also the added bonus of knowing that the money spent to rent the space will be used for a cause, not just a company profit.
Donating flowers after the ceremony to a hospital, nursing home or cemetery, or donating the wedding gown is also frequently done. Couples have even purchased wedding favors such as baked goods or crafts that are made by a charity and included a small card with information about the charity and its mission to raise awareness for certain causes or organizations that are personal to them.
Life celebrations are becoming a great way to steer the giving during these times in a whole new direction and get more people involved with the needs around them. If you are a nonprofit, participating in a giving registry is a great way to bring more awareness to your organization's work.
(Compiled from "More Engaged Couples Request Charitable Donations Instead of Gifts", Megan O'Neil, and "Marrying Philanthropy: When Couples Choose to Give Rather than Get", Debbie Laskey)